Beautiful Estate in the middle of Dutch Woods
Lots of nature, three star hotel rooms, bars and restaurant in one.
Hosted at Conference Center Woudschoten
Right in the middle of a 45 hectare (111 acre) privately owned forest, the Woudschoten estate houses a professional conference center complete with three star hotel rooms, multiple bars and restaurants. Every hotel and conference room has a beautiful view of the nature outside, inviting you to go on a stroll or bike the area.
Combined with fiber internet, all the AV tech needed for a professional conference and welcoming staff this just had to be the setting for the first ever MODX Weekend 2014. And so it will happen.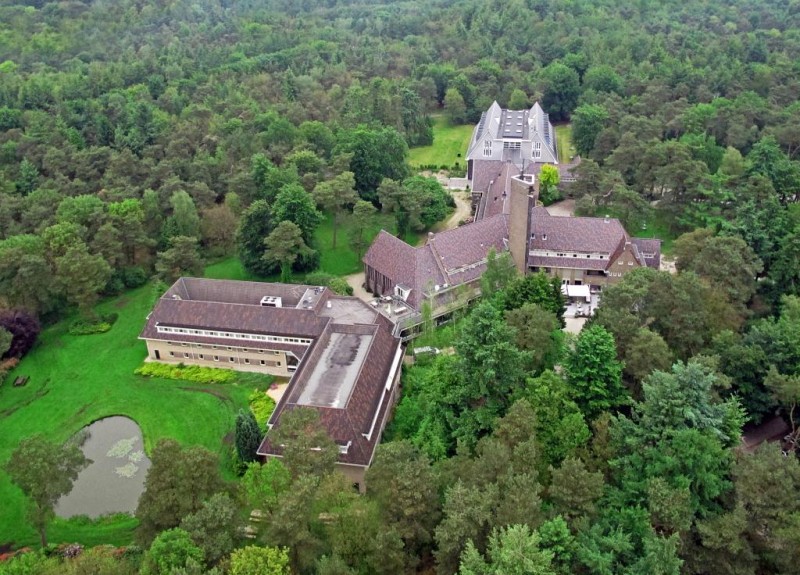 ---
Pick-up from Schiphol or Utrecht included
To make sure your ready for the weekend, we are sending luxurious Coaches to pick up international guests from Schiphol that will bring you, via Utrecht CS, to the venue in Zeist. The available pickup and departure times are shown in the table belowon the left.
Upon arrival you are requested to check in at the front desk to receive your room key and name badge. The buffet will be opened at 18:00, so after a quick freshen up you can head down to the Bar for dinner and drinks.
We will send out a questionnaire a few weeks before the conference asking you to provide us with your travel itinerary.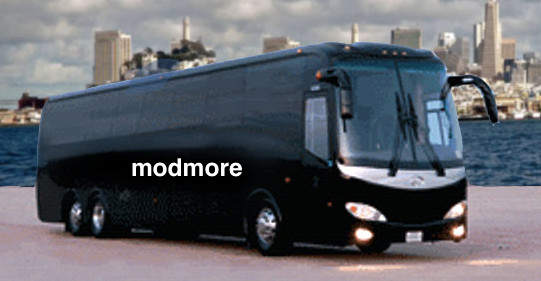 Pick-up Times (September 19th)
| | | | |
| --- | --- | --- | --- |
| # | Depart Schiphol | Depart Utrecht | Arrival Venue |
| 1 | 16:00 | 16:45 | 17:10 |
| 2 | 17:30 | 18:15 | 18:40 |
Departure Times (September 22nd)
| | | | |
| --- | --- | --- | --- |
| # | Depart Venue | Arrival Utrecht CS | Arrival Schiphol Airport |
| 1 | 09:00 | 09:25 | 10:10 |
| 2 | 11:30 | 11:55 | 12:40 |
Please note that these times are approximate and can be influenced by travel conditions. Keep enough time between planned arrival and your outbound flight.
---
Getting to the Venue without pick-up
Coming by car? Simply head to the A28, exit 3 (Zeist / Den Dolder) and leave the highway in the direction of Zeist. Take the second exit on the roundabout (straight on), and again on the next roundabout (still going in the same direction). On the next roundabout take the second exit again, which leads you into the forest, the driveway of Woudschoten. This last roundabout is a bit funny, this image shows what exit to take. After you found the right exit, simply follow the signs for Visitor Parking ("Parkeren Bezoekers") which will take you to the free parking facilities.
The address of the venue is: Woudenbergseweg 54, 3707 HX, Zeist
Using public transport? From train station Zeist-Driebergen bus line 81 will take you to busstop Zeist Woudschoten, which is at the start of the driveway to the venue. Train station Zeist-Driebergen is on the track from Utrecht to Nijmegen.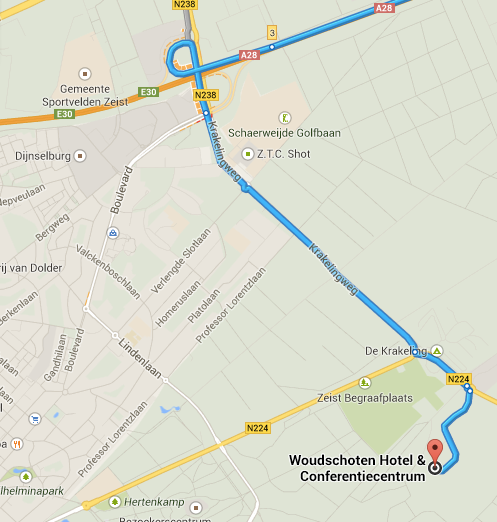 ---
Hotel Rooms Included
The hotel rooms in the venue are rated at three stars and all have a view of the nature. The rooms are not huge, but with two single beds, a good shower, a flatscreen TV, a desk to work on and some friendly amenities what more do you need?
If you live local and want to save on your ticket, it's possible (after the early birds) to get a ticket without accommodation. You're still welcome to join all activities, but will need to arrange transport to the conference yourself.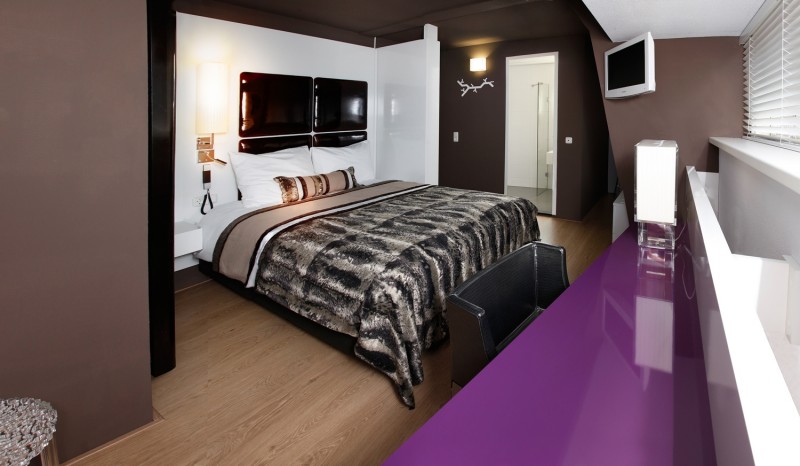 September 19-22. 20 Sessions. All-inclusive.
Attend the MODX Weekend and you'll know all you need to know about MODX.
Tickets are available at €799 (full all inclusive treatment), €599 (all inclusive treatment, without hotel) or €349 (single-day all inclusive). Purchase your tickets today, we look forward to seeing you in September!
---
Sponsors make the MODX Weekend 2014 possible!
The MODX Weekend 2014 is a one-of-a-kind project and a conference you don't want to miss. We are only able of making it happen thanks to the generous contributions of our sponsors. If you would like your brand in front of 50+ dedicated developers and designers from all over the world, check our sponsor information and get in touch!