Speaker Profile: Jan Tezner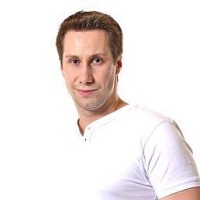 This is part nine of a series of interviews with speakers that will be presenting at MODX Weekend, which will take place just outside of Utrecht, The Netherlands from September 19-22. This time: Jan Tezner!
Jan Tezner is a developer who currently works at COEX and helped create the main discussion forum for MODX in Czech Republic. At the MODX Conference in September, Jan will present an optimal setup of environment and processes to build components quickly, in a standardized way, and with support from community.
Jan first discovered MODX Evolution back in 2008 and it soon became one of the most used content management systems within one of the company's development teams. He started providing translations for Evolution and later helped translate the Revolution platform as well.
Jan sees the ease of configuration and the ability to absorb nearly any extension that is needed as some of MODX's biggest strengths. He sees the fragmentation of some of the parts between the database and filesystem as something to be improved.
As far as projects go, Jan has worked on a few map-based and multilanguage projects. He has also been working on the next generation of CityRally - a web application that is optimized for the iPad.
It's implementing a gamification model for tourist city walks.