Speaker Profile: Gernot Ebenlechner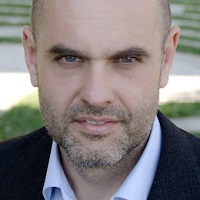 This is part ten of a series of interviews with speakers that will be presenting at MODX Weekend, which will take place just outside of Utrecht, The Netherlands from September 19-22. This time: Gernot Ebenlechner!
Gernot Ebenlechner is a business consultant with a strong background in digital media production and usability. He is also the Austrian MODX Ambassador.
I'm with Seth Godin on sharing ideas.
At the MODX Conference in September, Gernot will demonstrate a full-fledged Zurb Foundation 5 integration into MODX, including best practices for SASS setup for multi-design capabilities and how to handle all major functional website elements in a 100% responsive way.
"Content is king" on the web, isn't it? But: "distribution is king" (Bob Lefsetz) in the music, news and entertainment industry! Responsive webdesign gets your content distributed smoothly to the ever increasing mobile audience.
Gernot first came across MODX right before attending MODXpo in Utrecht in 2012. He sees MODX as the perfect web designers' content management system, as well as anyone who used to code websites by hand and wants full semantic control. However, he does think there is a perception of a steep learning curve, which may be holding back growth.
Gernot appreciates the creative freedom MODX provides, and the ability to build out the front-end of a website with any front-end framework while bringing web design to the next level. In his own business pursuits, Gernot is excited to accompany customers on their way towards thinking about the revenues of their websites as opposed to the costs.
Together, we can develop websites as corporate assets.