Speaker Profile: Chris Cherrett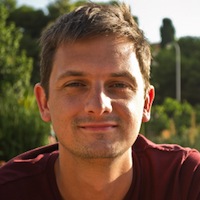 This is part seven of a series of interviews with speakers that will be presenting at MODX Weekend, which will take place just outside of Utrecht, The Netherlands from September 19-22. This time: Chris Cherrett!
Chris Cherrett is a web developer and UX enthusiast from the UK. He currently works at Adido, located in Bournemouth, England, where he works mostly in the "UX sphere", sitting between the design and technical teams to help deliver the best products they can. At the MODX Conference in September, Chris will be speaking about COPE, or 'Create Once Publish Everywhere', and how a variety of tools, APIs, and MODX can help people manage their content from one central hub.
Chris first discovered MODX in January of 2013, when the team at Adido was searching for a CMS to meet the needs of their growing client portfolio and advancing requirements. Since that time, Chris enjoys spreading the word on MODX. He spoke at MODXpo in Cologne last November, where he discussed the continuous integration and deployment model he uses at Adido.
As a MODX user, Chris sees the flexibility and options that it provides as an enormous benefit and makes it easier than ever for him and the team he works with.
We're seeing more and more clients – big and small – adopting MODX and discovering just how much better off they are for it. Having MODX in our arsenal is a great thing, making it easier than ever to deliver the sort of quality web experiences we strive for. This helps make my day-to-day role really exciting in itself!