Speaker Profile: Bert Oost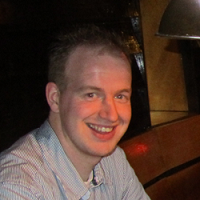 This is part eight of a series of interviews with speakers that will be presenting at MODX Weekend, which will take place just outside of Utrecht, The Netherlands from September 19-22. This time: Bert Oost!
Bert Oost, Oost Design, hails from Emmen, Netherlands. His development chops and passion for working with MODX lead him to develop SimpleCart, which is a premium ecommerce MODX extra. Bert will be speaking about the latest version of SimpleCart (2.2) at the MODX Conference in September and how users can build an ecommerce solution for clients. Attendees will also receive a free license of SimpleCart. What a deal!
Bert first arrived on the MODX scene back in 2010, during the launch of Revolution, when searching for a better alternative than the CMS he had been working with. Since finding MODX, he has been an all-around ambassador for the platform.
Bert sees the flexibility of the platform as the main strength, but admits the speed (of the manager) is a weakness.
As far as the immediate future is concerned, Bert looks forward to continually working on MODX projects, and continuing to help out in the community through his development work and in the forums.
(I'm involved) as much I can. I have developed several MODX components and as an ambassador I promote MODX a lot and try to help people via the forums, etc.